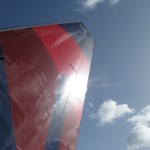 What predictions do I have for travel trends in 2011?
With an improving economy, 2011 will be the best chance for deals, as travel providers are expecting a boom in 2012.  Fuel prices will create scares, but savvy travelers will book anyway.  Here are my other 2011 predictions for the world of travel in 2011:
Government budget crises will affect tourists.  Look for increases in taxes and fees as all levels of government try to cut deficits.   Recent examples include new proposed fee at the Brookfield Zoo and an increase in Britain's VAT from 17.5% to 20%. We will also see potential cuts in hours and services at tourist sites, and potential increases in hotel & rental car taxes.
More than ever, the best deals will go to those in the loop.  The best deals will appear via email subscribers, Twitter followers, & special sale sites (like SniqueAway)

. 

Airfare sales will be short term, so book it as soon as you see it.  Some will be less than a day long (like United's twares on Twitter), and others will be "whisper fares," silently dropped into the reservation system without any promotion.  These whisper fares can disappear before your buddies have time to call their spouses to see if they can join you on the trip.  Follow airfarewatchdog.com to learn about some of these fares.
Fuel prices will make headlines.  We are hearing of $4 per gallon gasoline, which will affect demand for car travel and the cost of air travel.  $4 gas will create a mental block for some travelers, and that will affect the public's willingness to travel.
Airline fees will be more confusing.  You already know all the airline fees:  in-flight entertainment, premium seating, food/beverage, and baggage.  That is hard enough to understand, but I expect airlines to start packaging these into more confusing bundles, instead of just a la carte. 
Airfares will increase, but not in a drastic manner.  Increased demand will allow airlines to increase fares, and fuel prices will also lead to increased fares.  However, airlines are adding planes back to routes which creates more supply.  Also, remember that fares drastically decreased in 2009, so even a relatively large percentage increase will just bring fares just about where they were a few years ago.
One more airline merger will be announced.  Fueled more by fear of being left behind than sound business, another airline merger/purchase will be announced.  Like an astrologer, I don't have any more concrete information.  I just feel it. 
Coining of new travel terms.  Someone has already invented babymoon, staycation, playcation, and even mancation.  The terms will only get more lame from here.  I can't wait to see what they are!
Happy & safe travels to all in the New Year!
Related article:  What Travelers Can Expect in 2011
Matthew Stone's travel advice has appeared in nationwide media, including USA Today, L.A. Times, WBAL-TV (Baltimore), & Peter Greenberg Online.   After a career in the hotel industry, he is a college professor of hospitality & tourism.