G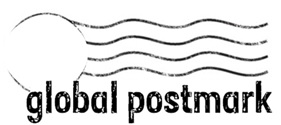 lobal Postmark LLC offers tourism and hospitality research and consulting, including consumer behavior research, tourist attitudes, and visitation studies.
Matthew Stone, chief researcher for Global Postmark, is a tourism educator and researcher.  He has also written travel articles for consumer and industry publications.
Matthew has completed research projects nationally and internationally.  In 2016, he completed the world's largest culinary tourism research study for the World Food Travel Association.  He has also conducted research for the U.S. Travel Association and the Chico Chamber of Commerce.  His research has been published in many research journals, including Tourism Management, Current Issues in Tourism, Journal of Travel Research, and Journal of Air Transport Management.  As a professional, he spent 12 years as a manager in the hospitality industry, including Director of Sales & Marketing and Director of Catering Sales with Hilton- and Marriott-branded hotels.  He has degrees in tourism (PhD, Texas A&M), hospitality management (MHM, Houston), and business administration (BS, Illinois)
Matthew has been quoted as a tourism expert in USA Today, Los Angeles Times, Sacramento Bee, Houston Chronicle, Smart Money, and Asian Hospitality.  His travel writing has appeared in Airways, bootsnall.com, and Peter Greenberg Worldwide. Read more of his travel writing here.
He can be reached at: matthew -at- globalpostmark.com